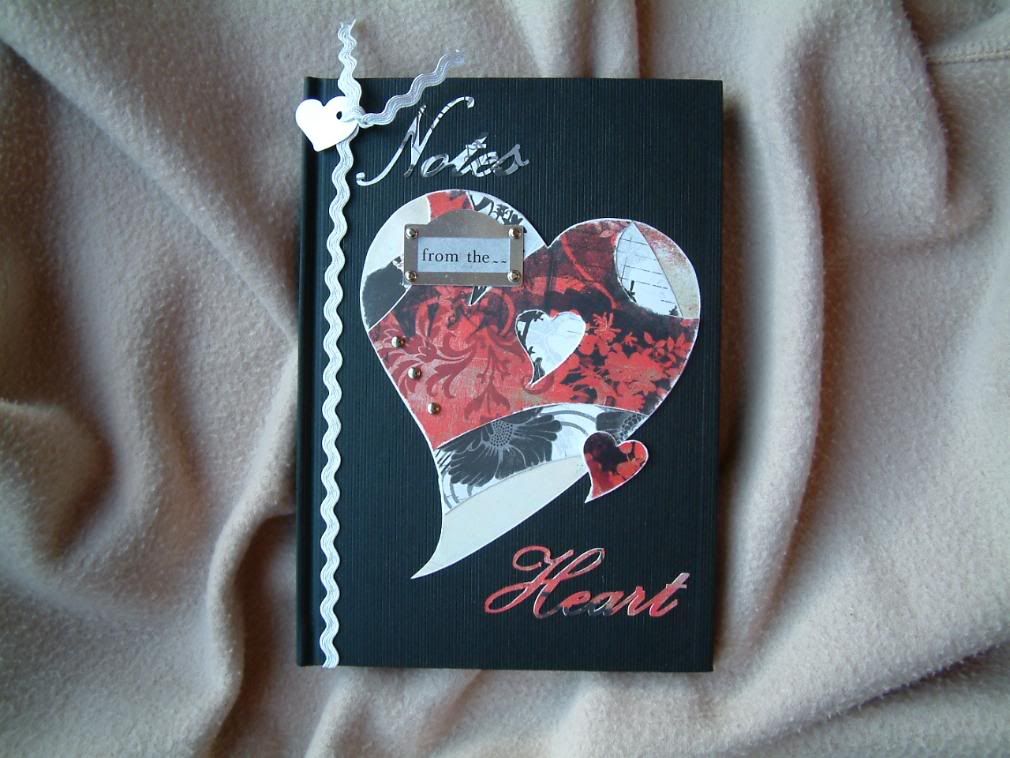 Well Christmas day has been and gone... how was yours? Mine was good and I have collected a few bits and pieces from wrapping and the like, mostly ribbons I have to say and not the wrapping paper itself as most of it is usually too acid to use for scrapbooking.
Worth keeping if you have plans to make some Christmas cards for next year mind!
However, don't forget the labels on any new clothes you or your children may have received... some clothes labels nowadays are quite "arty".
Then there is the little irritating loops of ribbon in new clothes that have to be cut off anyway, because they keep sticking out of your clothes at the shoulders... they are quite useful for layouts and all for free!
Cords from gift bags... I keep any halfway decent gift boxes for placing things like brag books inside... which reminds me that I must make up a brag book for my hubby. I ran out of time before Christmas.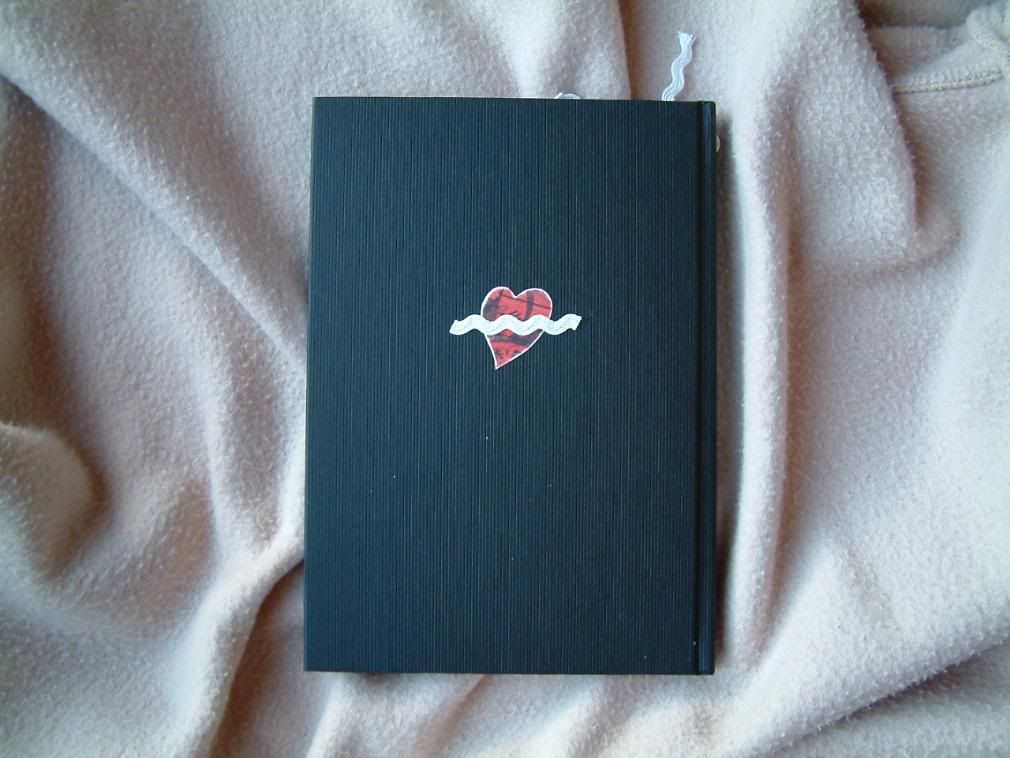 Anyway... here is the altered notebook I made as a gift for a team mate in my team on UK Scrappers. It was actually inspired by a digital instant page, and when I have the time to remind myself who the designer was I will let you know! Papers from the Scarlet's letter series from Basic Grey.