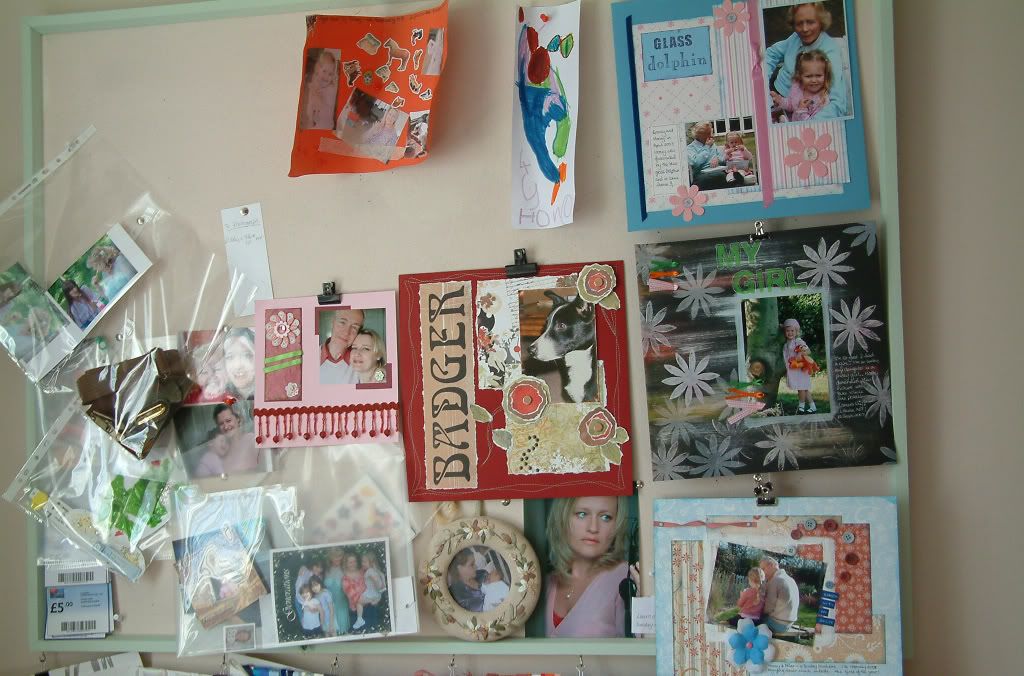 This is a photograph of my notice board in my office/craft room.

I'm showing you this because I do hang up my latest layouts when I have finished them!

And the way I do this is by using bulldog clips.

I make sure they are smooth on the inside and therefore won't leave marks on my pages, but I place a map pin through the holes of the handles of the clips and pin them ot the board that way.

I also use a piece of string/thread with clips tied at intervals (12" intervals) and hang my 12" layouts one underneath the other.

The other items on this board are plastic folders with a collection of items and/or photos waiting to be scrapped. A notice board used in this way makes good use of the vertical space of my wall and makes it a very flexible space.

Try making use of your walls to display your lovely work, rather than just storing them away in an album!!!