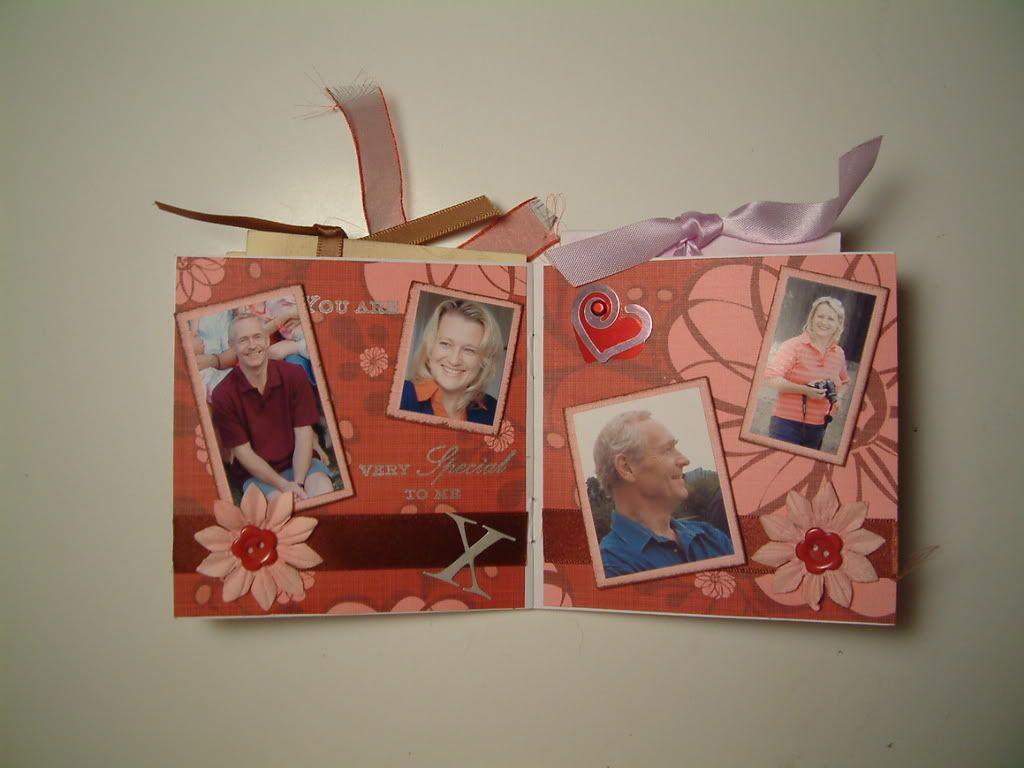 As promised here are pictures of the rest of the Valentine's album following on from yesterday's post.
As you can see there are separate photographs of myself and my husband but placing them in close proximity has the same effect as the pictures where we are actually photographed together.
I like mini albums because they have limited space and a "page" can be made so quickly, precisely because you can't put too much on them!
I have let the back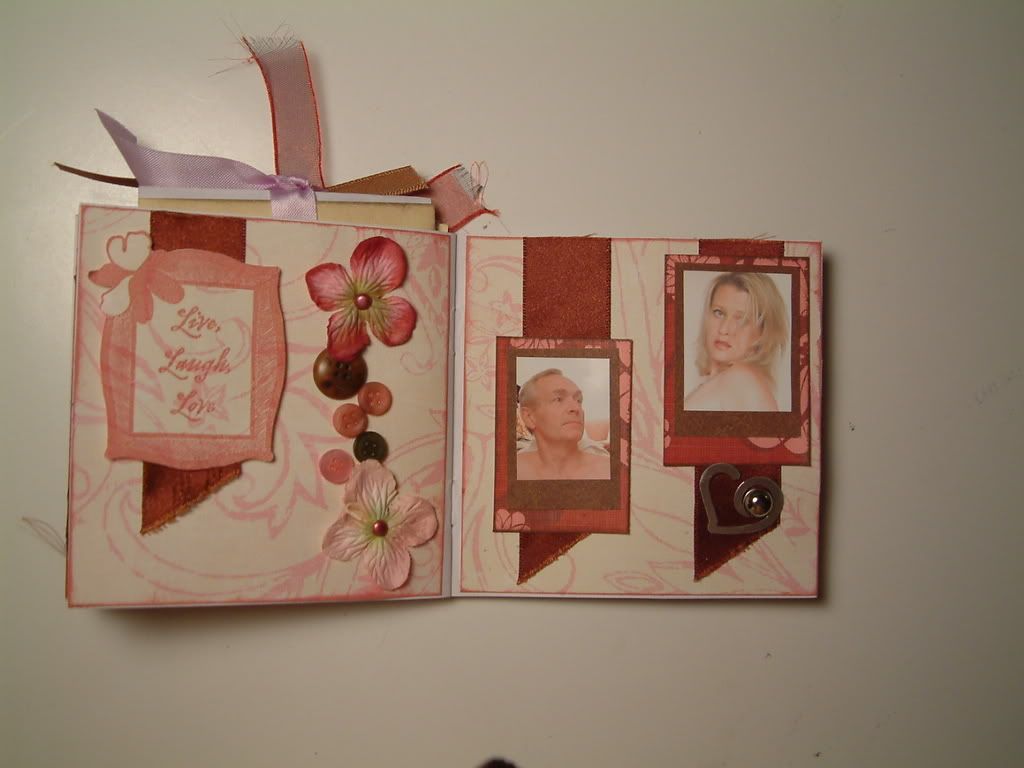 ground papers do a lot of the talking in this album. The third photo here shows the insert tags found in the pockets. One is of journaling (a letter) - a private momento and therefore "tied up". It also means that within reason, you have a vast area to write as much as you want. The journaling on the tag is written on a piece of paper which has been folded. In other words you don't have to be restricted to the size of your album.