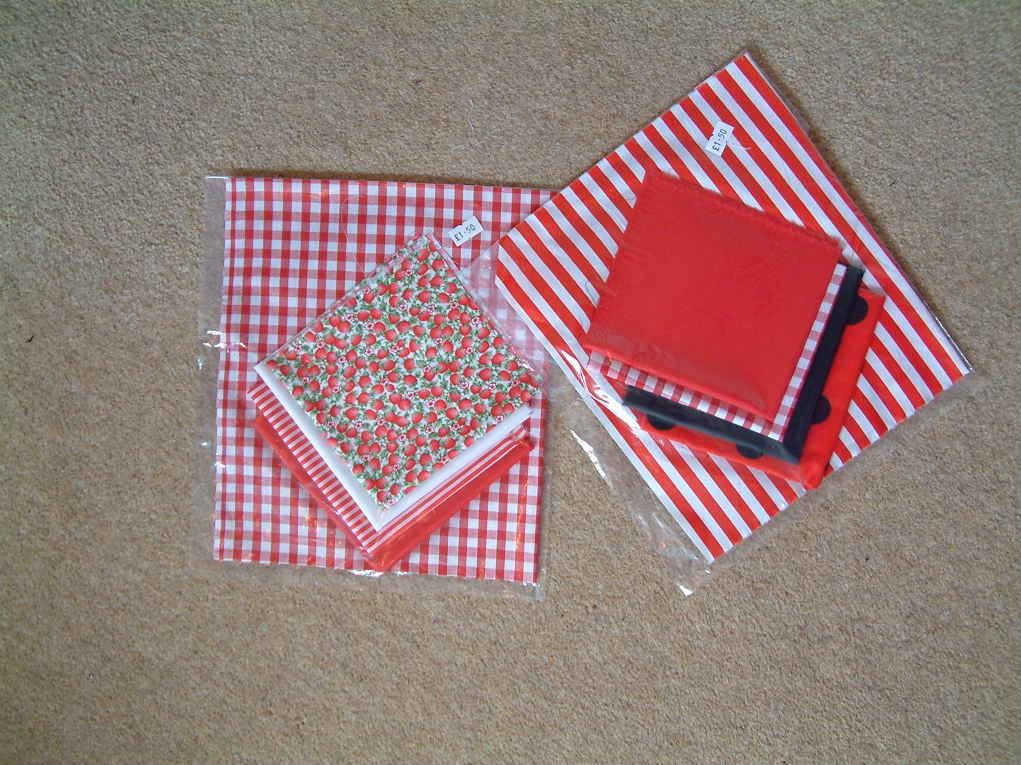 I bought some material today for the purposes of a background for some photography. Whilst I was at the material shop I noticed some small packs of meterial collections.

They were colour co-ordinated into blues or pinks or reds, etc and the pieces were about 12" square.

They reminded me of complimentery patterned scrapbooking paper! I asked what people usually buy the packs for and the answer was that a lot of children buy the packs! Some make dolls clothes and some people start patchwork in a small way by making say, a cushion cover! I think it was news to the shopkeeper that I was planning to use the material for scrapbooking!

Anyway, I bought two packs! So I will now have to get out the sewing machine to make some scrapbooking layouts!