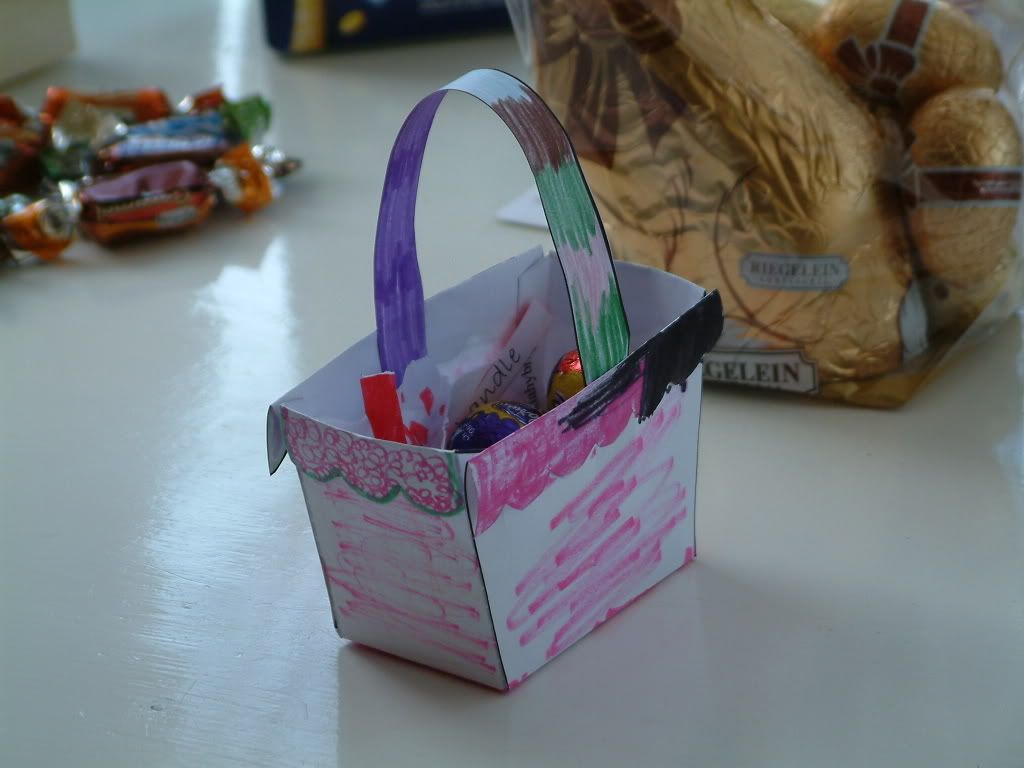 This is a little Easter Basket which my daughter made last weekend.

I, of course, cut it out for her, but it was an effective little project.

The template, printable onto A4 paper, was a free download from Prima Hybrid and I printed it out onto an ordinary piece of paper for my daughter to colour in.

However, the download is a jpg file and a photoshop file and therefore layered and so you can add patterned paper to this before printing to make a lovely basket... just print, cut and stick...et voila!

So thanks Prima Hybrid... was a cute basket and daughter was most proud of her achievement... especially as she is only 4!