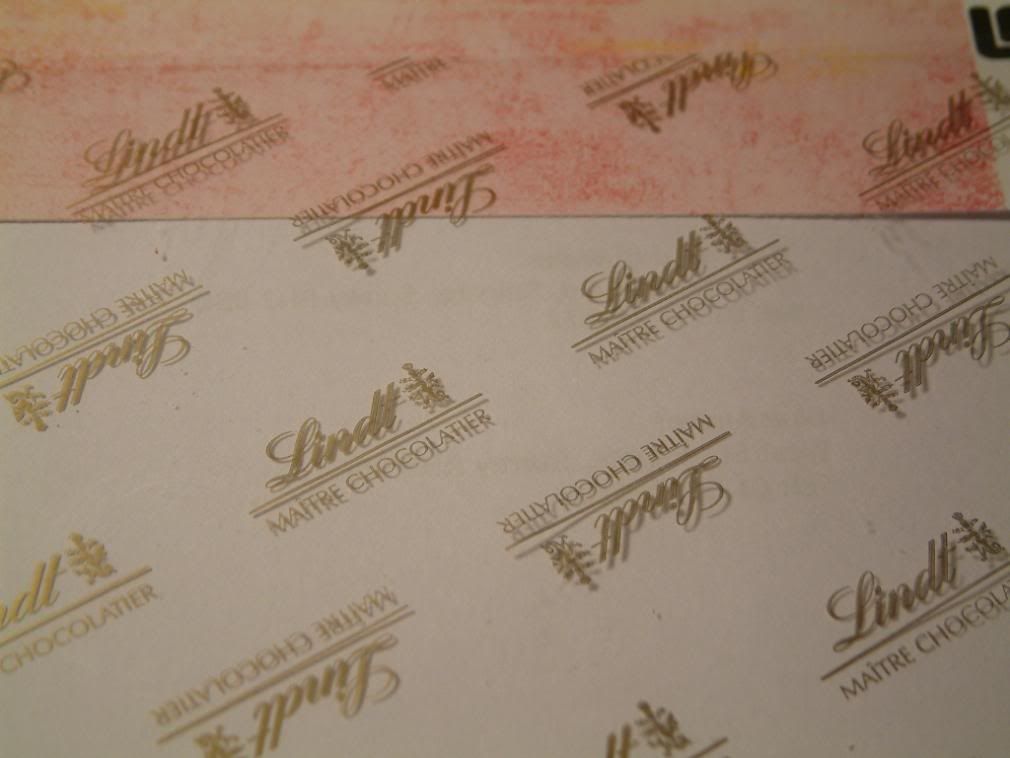 Scrapbookers are magpies! We naturally, reuse and recycle all sorts of items, don't we?!


This is a picture of the cellophane sheet I found upon opening a box of Lindt chocolates that my husband bought me for Easter!
As it was unmarked and nice and flat, I kept it back to use on a layout. I actually think it's suitable for a number of layouts, not just chocolatey ones!
Of course, I do have drawers fulls of "stuff" (as opposed to stash!) and have yet to use it... but it can be like Christmas out of season when I have a good rummage through them!
Time to start throwing caution to the wind and using up some of my "stuff" with a little experimentation... I should just "have a go" at things more and stop fussing about making perfect layouts every time...(oh hark at her!).
Anyway... sound familiar... do you fuss about making every layout perfect and so they end up taking ages to complete!
Come on... throw caution to the wind and go for it. I will doing a few layouts shortly that will "speed scrapping" and I will post them for you to see... the good the bad and the ugly ones... so you can have a good laugh, and possibly learn from my mistakes! LOL