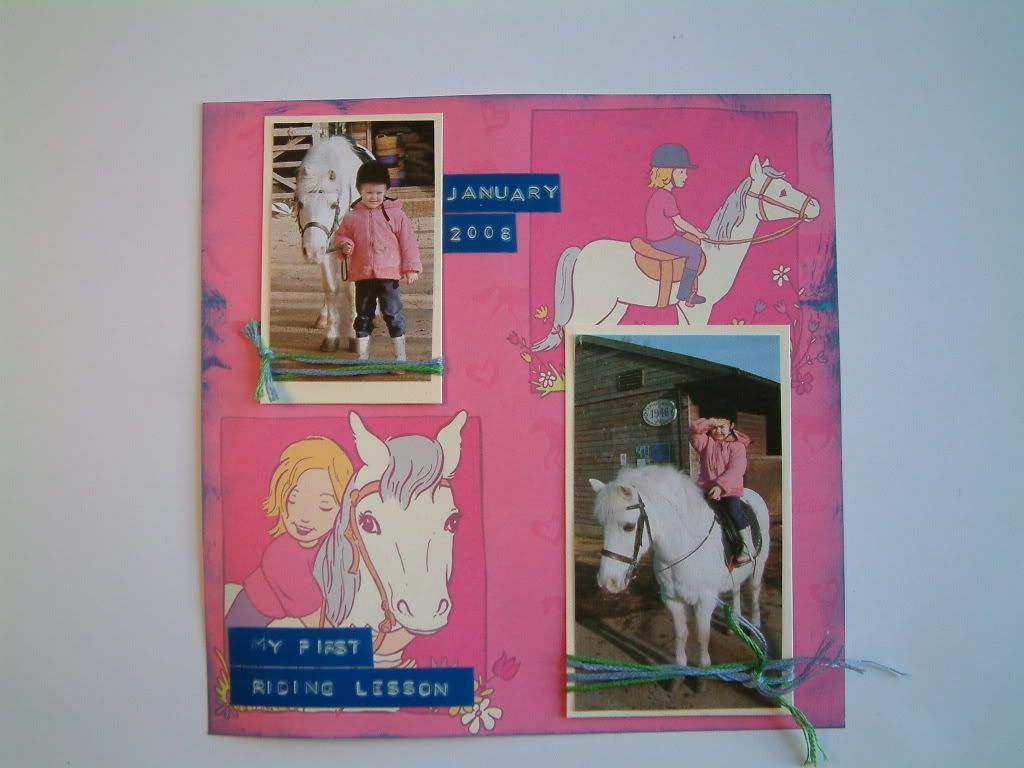 Here is another page I made recently for my 4 year old daughter.
This is another 6x6 background paper from the set from Dovecraft (see picture below).
This Page follows on from yesterday's post, and I have used the hole 6x6 paper for the background.
However I will mostly likely mix just pieces/strips of the other papers to plain cardstock as the rest are "even busier"!
But these papers are great for creating fun and (a much used modern word..) funky for kids.
Again the photos have been printed onto ordinary paper and not photo paper, then mounted onto cardstock and some threads wrapped around, plus the title and date written my a Dymo.
Simple, but fun for daughter, as she will be able to keeo the album to play with. The album is one I found in the local "pound" shop... a scrapbook for children... It has nice stiff covers so hopefully will protect the inards!
It has been particularly interesting for me, as it has forced me to keep it simple and scrap "for" a youngster instead of what I would like!