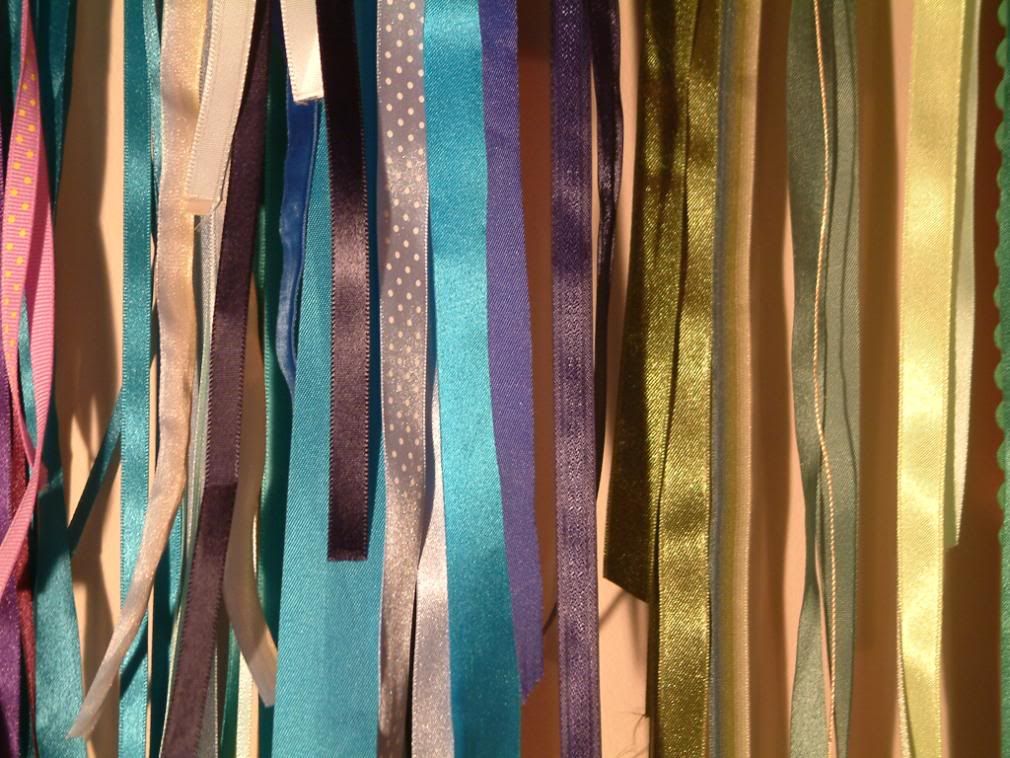 You can never have too many ribbons, that's my motto!

I tend to lean towards the plainer style of ribbon - the usual ribbon one finds in haberdasheries... don't you know! LOL
Not many of those around nowadays! Luckily I have 2 sewing type shops in my town and I regularly visit them to buy yet more ribbon. One shop (as with most shops in this day and age) displays its ribbons sorted into their colours and you can help yourself to them so can take your time choosing.
Unfortunately, the other shop which is a "very" old fashioned shop, staffed by a family (and poor old grandad really should be enjoying retirement!), not only has all the sizes and colours all mixed up, but the reels are behind the counter and so browsing by oneself is just not an option!
I have to say whenever I go in there I feel I want to leap over the counter and tidy it all up!! I just couldn't work in the chaos! They apparently can!
Anyway... I have invented a really cheap way of storing your ribbons and a reference for easy re-ordering! So watch this space.