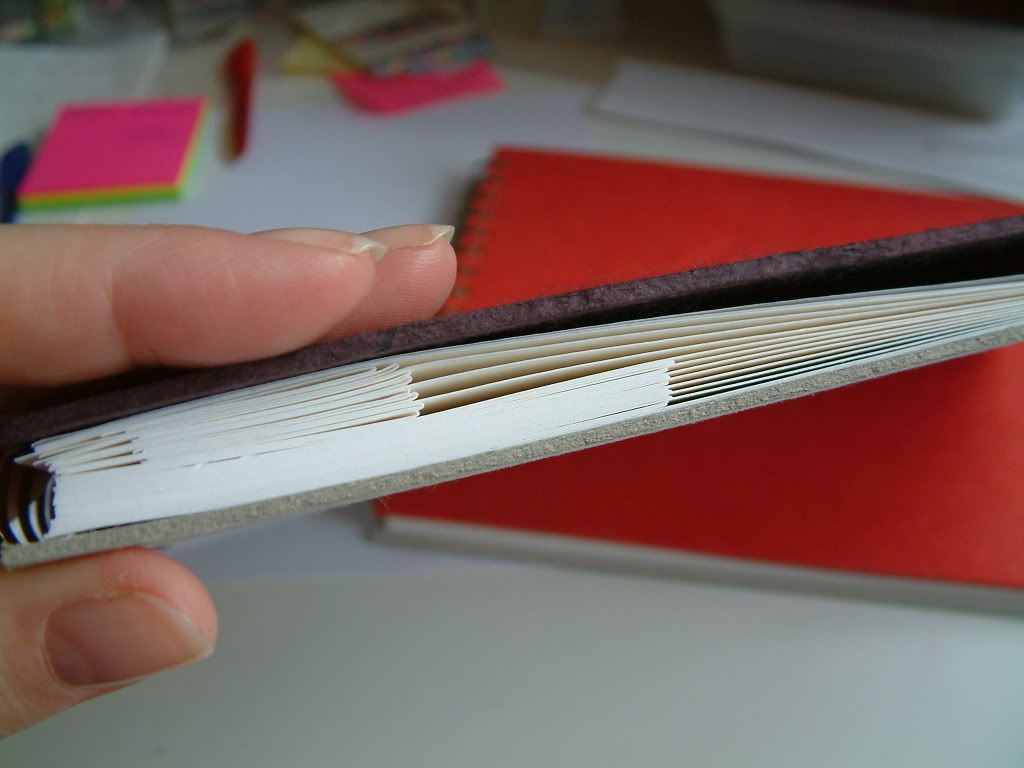 In our quest for more places to put our scrapbooking endeavours, we come across items which are usuable - with a little adjustment that is.

Here are a couple of Artists sketch books I bought from a local shop.

Now of course, to simply add our pages to these ring bound pads would mean very "fat" books indeed, however... as Baldrick from Black Adder says....

"I have a cunning plan!"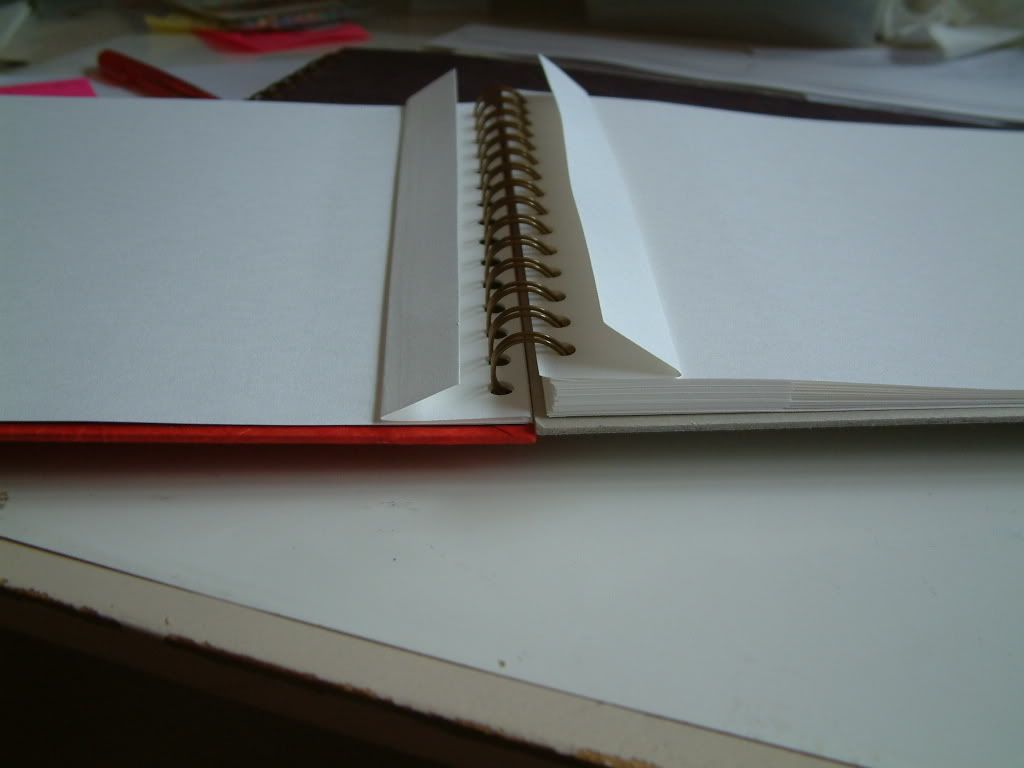 I reduce the pages by cutting out 2 of every three pages. This leaves 12 pages (so 24 sides) in these particular books.

To add dimension to the spine (padding for that end of the pages) I didn't cut out the whole pages, instead I left around 2.75" or 7cm and then folded each in half. This gives some support near the spine for each of the pages... neat huh!

The top picture shows the 7cm strips left after cutting and the folded pieces (above them).

As a tip, fold the pieces in towards each other as there are 2, and you can even adhere the 2 folded pieces together.