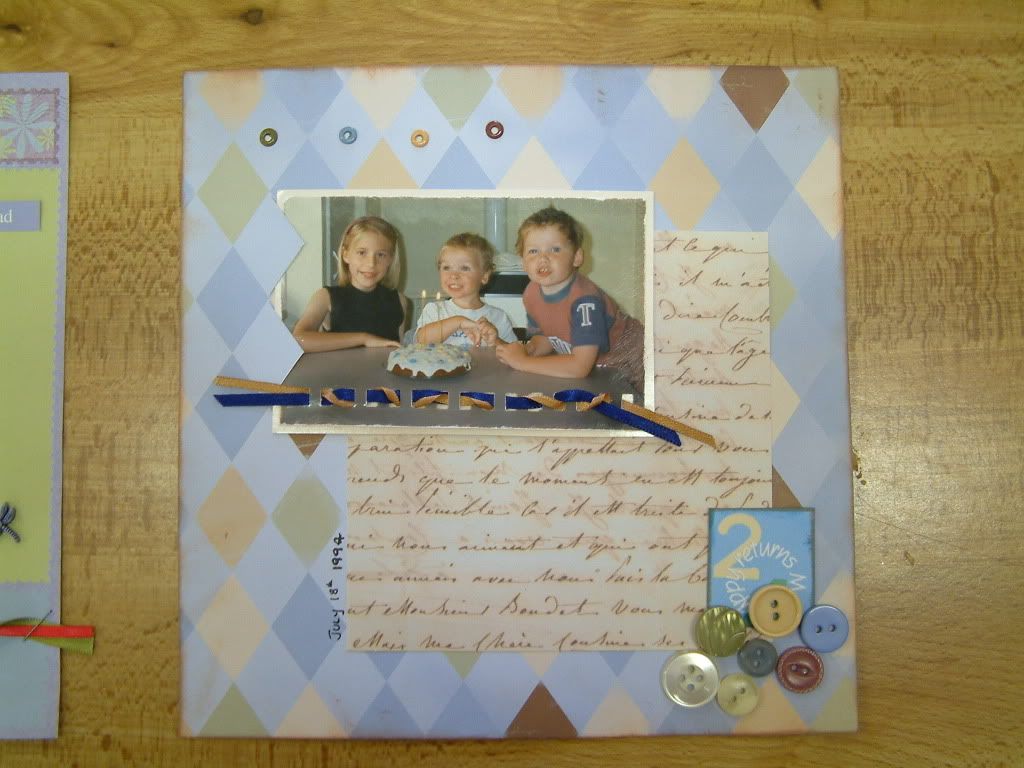 I took some photographs of a couple of the ScrapBuddies members' work last Saturday (the workshop was about different ways of using ribbons on layouts).

You can see the examples in the previous couple of posts on this blog of my demonstration, but here is the work of the ladies themselves.
The top picture is of Sheila's page... she has used my hole punch along the bottom of the photograph, but rather than a simple threading of a single ribbon, Sheila has threaded two ribbons.
In the second photo, a layout by Beryl, the twisting and stapling technique was used (the expanse on the right was left for some journaling to be completed at a later date).