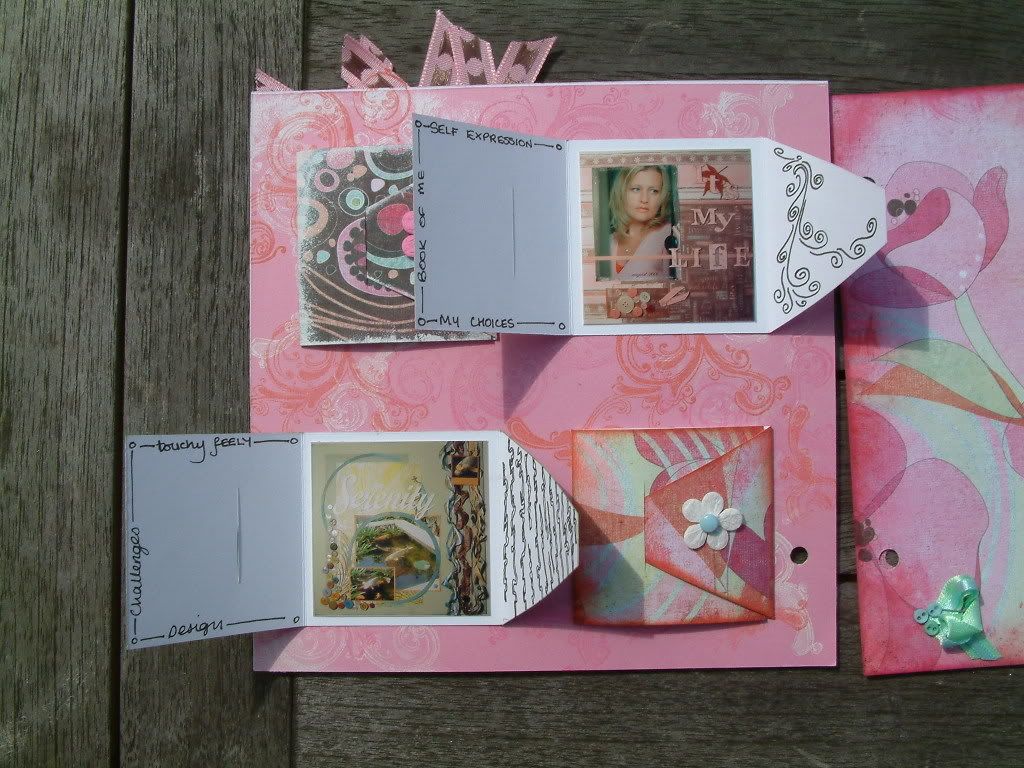 Well as promised in yesterday's post... here are the pictures showing the contents of the squares on the left hand page of my circle journal entry.

I thought showing some of my existing work would bring home the point that I like to try "a bit of everything"!

Oh... and the hidden journaling under the flap (see yesterday's post and pictures) reads as follows:


I'm not sure I have one because I like to try all sort of styles –
traditional/modern, busy/simple, bright/soft, angular/swirly.

I like to try new techniques all the time and my pages reflect
that.

I do like interactive layouts (such as tags and flaps for
hidden journaling) and I love the "touchy feeliness" of it all. It's a
tactile hobby!

I'm drawn to the red side of the colour spectrum
from pink through to deep burgundies and rich autumn colours (but I enjoy using
all sorts of colours together).

But I suppose if you look at my
work, it does reflect my personality in a way! It's mixed up, a bit of
everything!
There is a slight common thread running through a lot of
my pages however, and it is that I enjoy curves much more than angles. I
like organic, round, swirling forms and flourishes.

So I think my
Style would have to be "FreeStyle" – free to do Everything!