I couldn't resist putting these pictures up here tonight! Self indulgence maybe, but as much as a laugh can be infectious, I believe a genuine smile can be too!

This is my daughter having real fun trying to master the art of "rising trot", during a private riding lesson this morning! She was failing miserably, although she was trying to get the hang of it!

I realise that I am her mummy, so may well be biased, but I know a true smile of joy when I see one!

I AM SO THANKFUL FOR MY CAMERA!!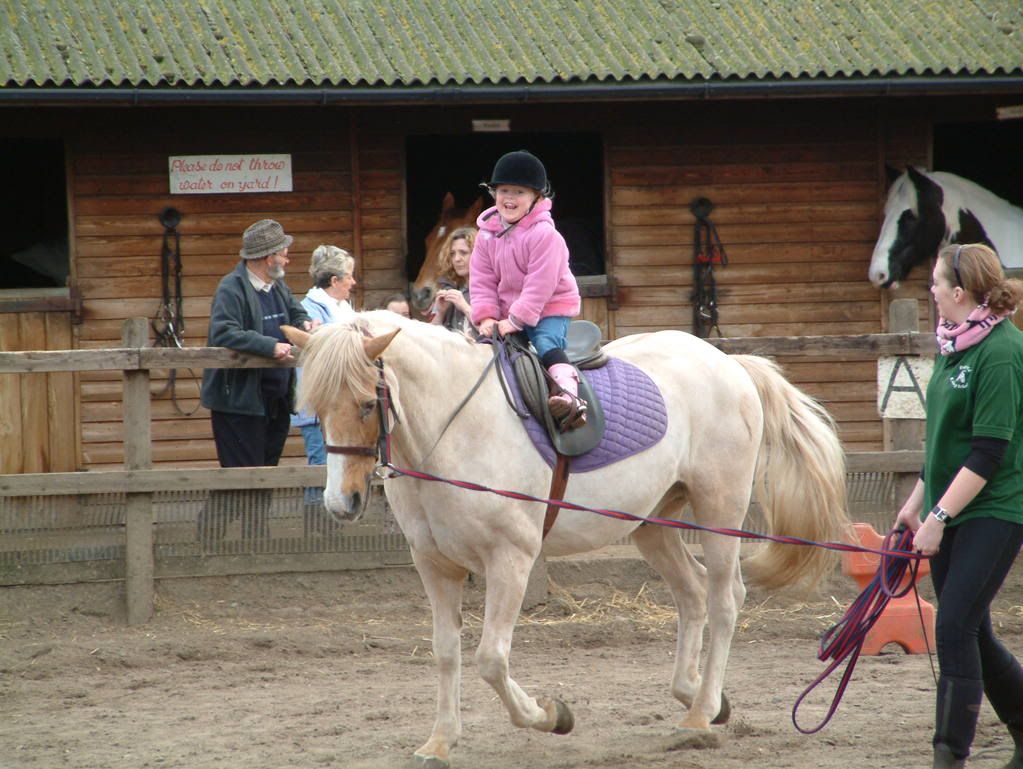 What would we be without our photographs... eh...? Well we certainly would find scrapbooking difficult now wouldn't we! LOL!

But there are some photos that just say it all! And these are amongst them!

By the way - I shall be making an announcement soon about some freebies that will be available when you sign up for interest in my new Scrapbooking ebook, more details soon!