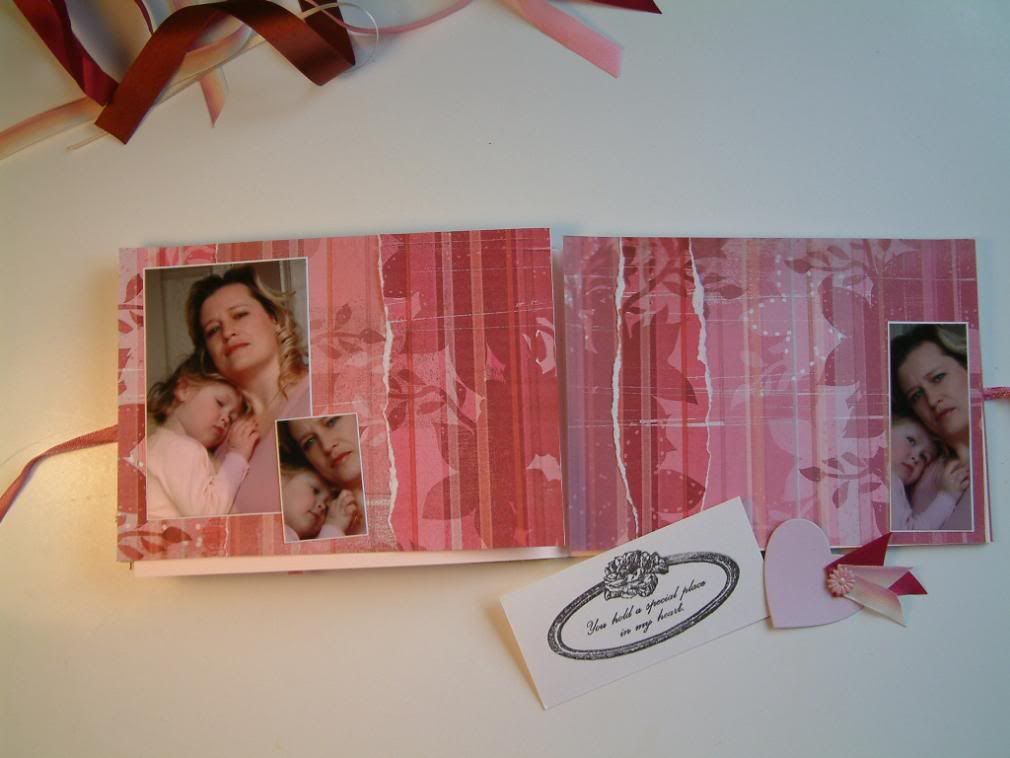 This photograph shows another DPS (double page spread) in my "In the Mirror" album.

This stamped frame and quote and the heart, were all left overs from something else. The stamped image was actually a test image before stamping directly onto a layout - do if they are good enough, keep your "test stamped images" for another purpose!

However, the main "crafty way" I wanted to let you know about was the background papers on these two pages.

The papers are actually photocopies of an original background paper, but some of them are lighter than others and there wasn't enough to do an even 2 page spread. So I vertically ripped up the paper and mised up the different tonal pieces and created a background which was coherent over the 2 pages.

So if you have some scraps which just aren't big enough to cover the whole of what you want, cut or tear them and mix them together to create your background!