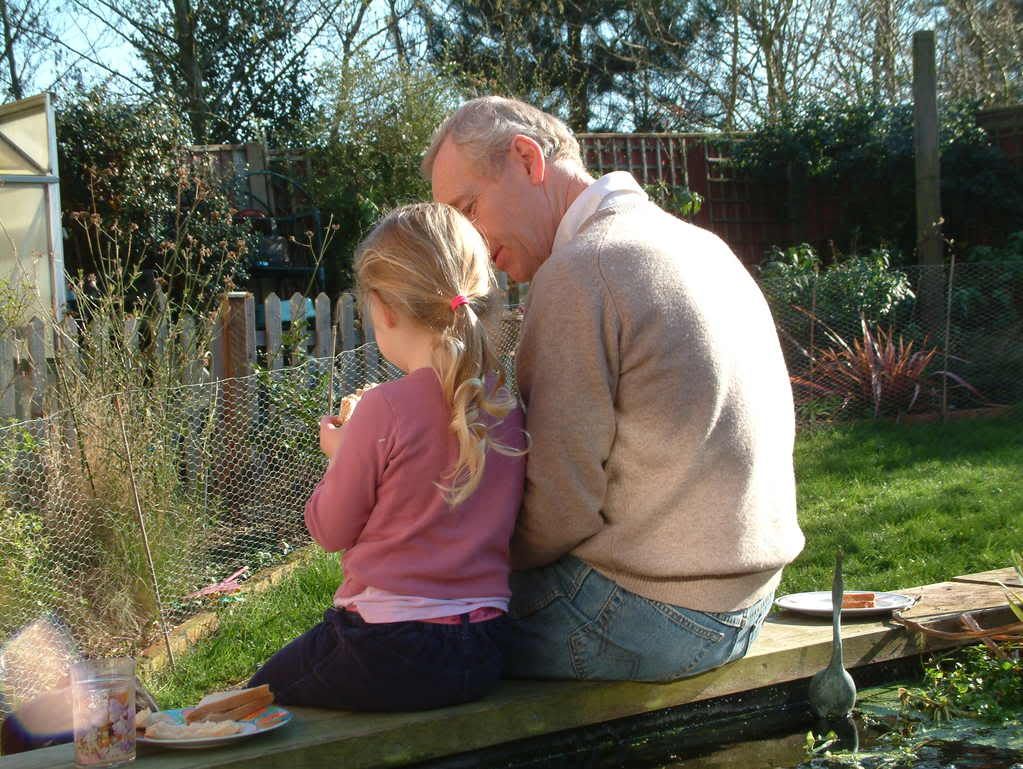 We are always looking for something different aren't we... unusual photos of loved ones... well... try taking pictures from behind... no not YOUR behind silly! LOL!

I mean take a picture from behind - like people, things, animals. It's a different angle.

This picture for instance, I took on Sunday whilst eating our lunch outside in the sunshine... can you believe it!!! It's February!

I was sitting on the bench and these two were sitting on the side of the pond. I just thought the pose was nice and so quietly went upstairs to retrieve my camera and luckily they hadn't moved much!

So there's a challenge... keep your eyes peeled for unusual poses!