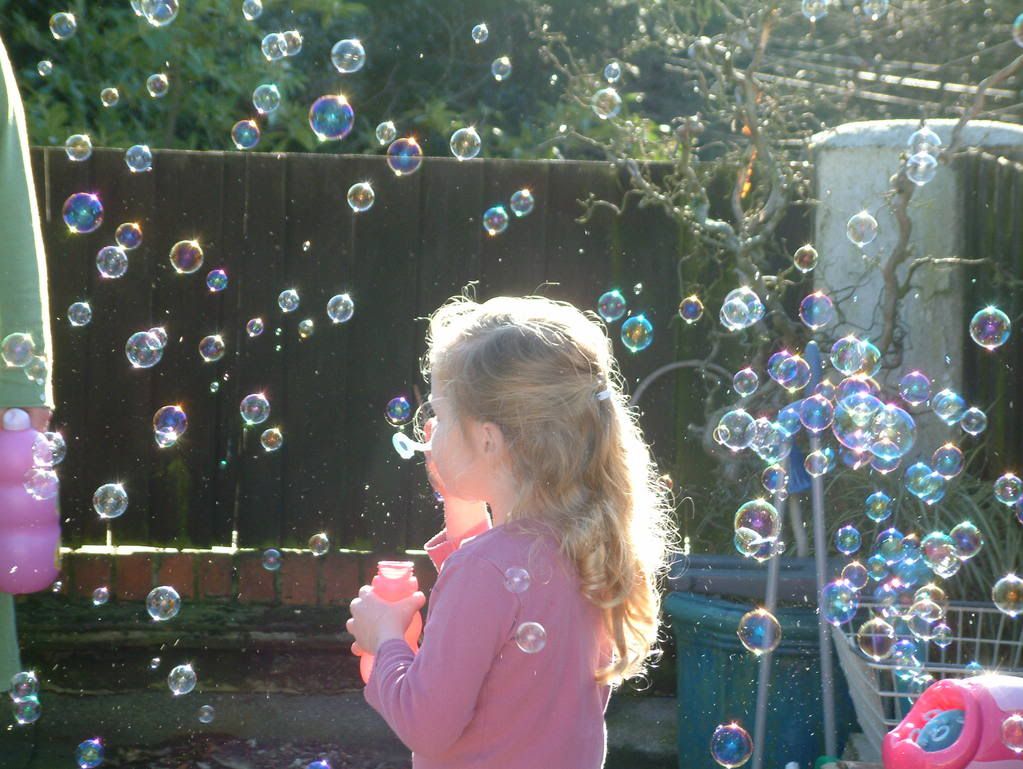 Well, the sun was shining today! It was actually quite warm too! So we were out on my mum's balcony having a "bubble fest"!!!

My mum is known in our family as the Bubble Queen... she says it's for the kids, but we all know the real reason is because SHE wants to be a kid with the bubble machine! LOL

So we had the bubble machine going full pelt, Honey was blowing as many bubbles as she could from her little bottle, mum was producing huge bubbles from a "wand" and I was making medium size ones (about 6 inches across) with a gadget from the large pack of bubble making gadgets!!

And the sun glinted and glistened off them all! - Ahhhhh, lovely! Yep there will be more bubble scrapbooking layouts in my album!!!!!!!