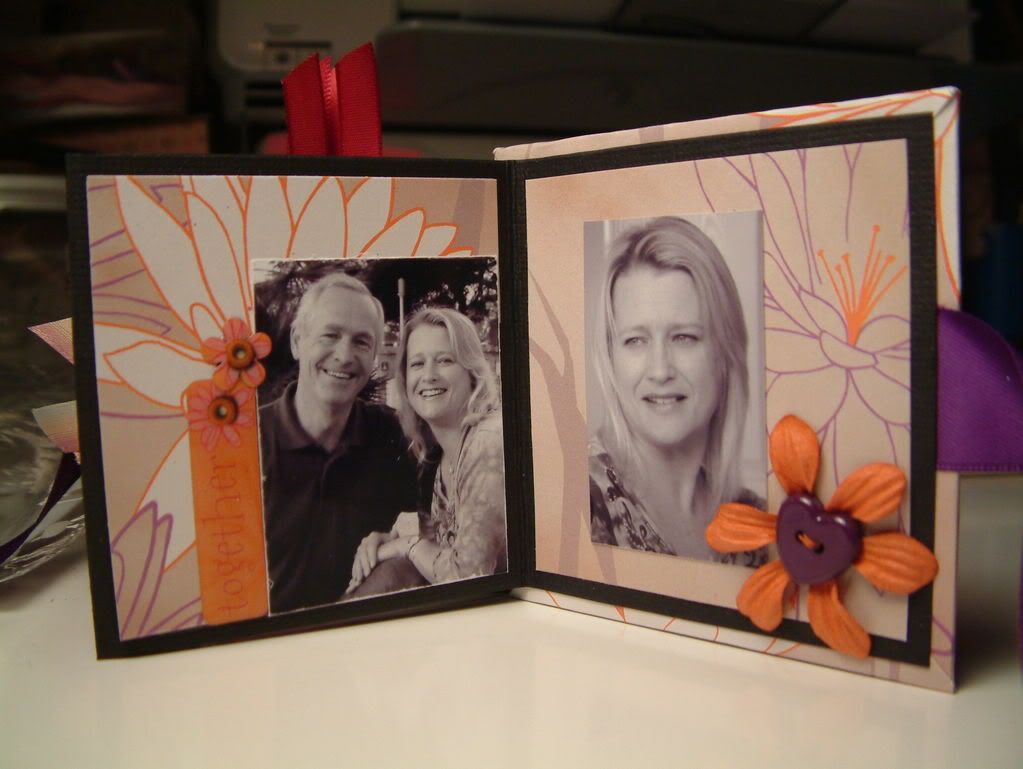 This is a photo of a DPS in a maze book I have made for my hubby for Valentines Day.

I have to say that since I "found" scrapbooking, Valentines Day has been a fairly slimline affair for my hubby as I given him a booklet as a gift ever since! I do still get him a teensy box of chocs or a Mars Bar (his favourite) to go with it!
However, my hubby says that they are the best presents "ever". He really enjoys receiving them and looks at them whenever we are apart for a few days (he says!).
I'll post some more pix throughout the week, but this time I have kept the book quite simple and let the background papers show through. The black pages I thought were more stylish this year and I avoid all the usual reds and pinks for slushy Valentines - not keen on them at all.
Last year the book was a mixture of colours, blues and burgundys, the year before that it was all chocolately colours and so this year it's black and white with a bit of purple and orange and a splash of magenta... ooh er!
The papers by the way are from Dovecraft... 8x8 papers by Kate Knights called "Amethyst - Floral Prints".