Ok... my first "controversial" blog post...

We took our daughter to a local pantomime last Friday and I have to say that I was disappointed.

It had a local "celeb" who looked most uncomfortable - an older woman in a fairy dress! The "professional" cast were very amateur and the baddie looked like he should have been on the Shakespearean stage (he was the only one with natural presence as opposed to the garish costumes of the Dame).

The Dame him/herself was the only redeeming feature of this fairly expensive outing in a VERY small local theatre! The costumes (even the dame's could have been a bit more lavish) were appalling, the 3 bears' costumes looked like they had been retrieved from a basement somewhere and Daddy Bear was down right scary I thought!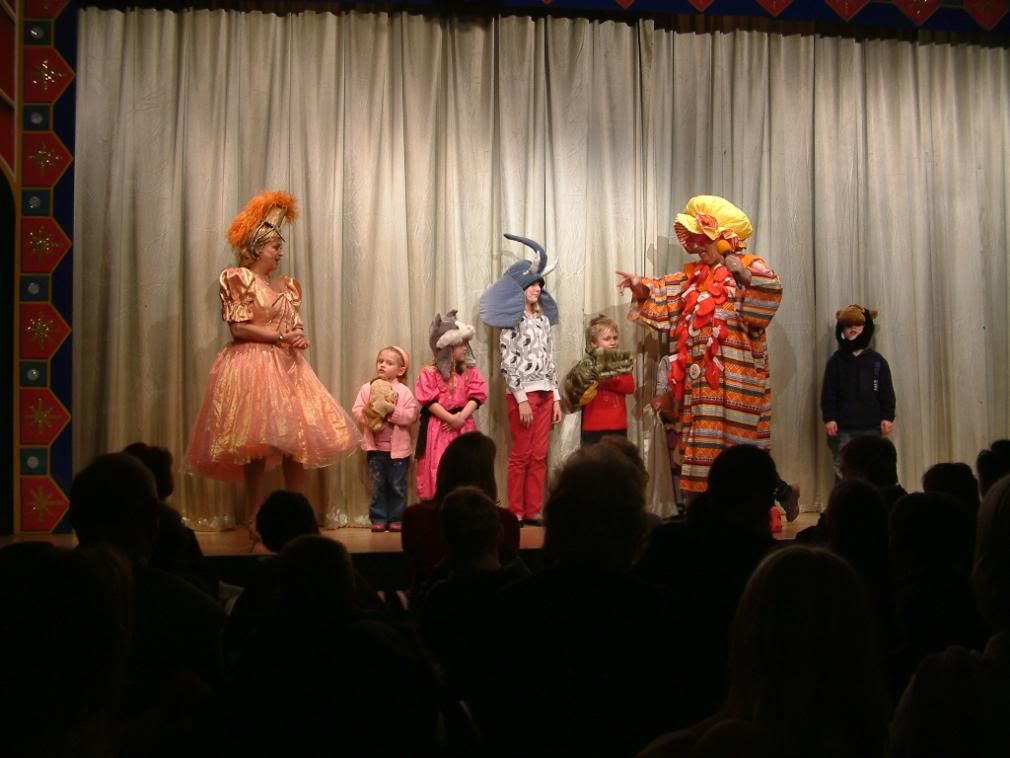 The accompaniment was mostly recorded, and I'm sorry but "Flashdance" is not a suitable song for a Panto and neither is "If they could see me now" from Sweet Charity. The words of both were not changed to fit the occasion. And these and other songs went on far too long. You could see the kids getting bored and fidgeting!
I do have to thank Goldilocks for my sides hurting with laughter, although she would probably be dismayed to know that I was in hysterics during her rendition of Flashdance, mostly because her "dancing" (and I use that term very loosely) was embarrassingly bad. It only dawned on me towards the end of it that her abilities (or should I say lack of them) were for real!
But at one point I was laughing so much I could hardly breathe!!!!
Now I do have to confess that I was an amateur dramatic and operatic participant many years ago... but I was shocked and, sadly, appalled at what I saw and my society would have been ashamed of itself if it had produced such a performance.
All that said... once Honey had got into the swing of things she enjoyed it. And, as you can see, she finally rushed up on stage (which I will admit would not have happened in a bigger theatre) to participate (which is all she thinks a stage is for..... HER!)
And I managed to (a) remember the camera and (b) take some good photos without using the flash! Good old Fuji 602Zoom - excellent camera!