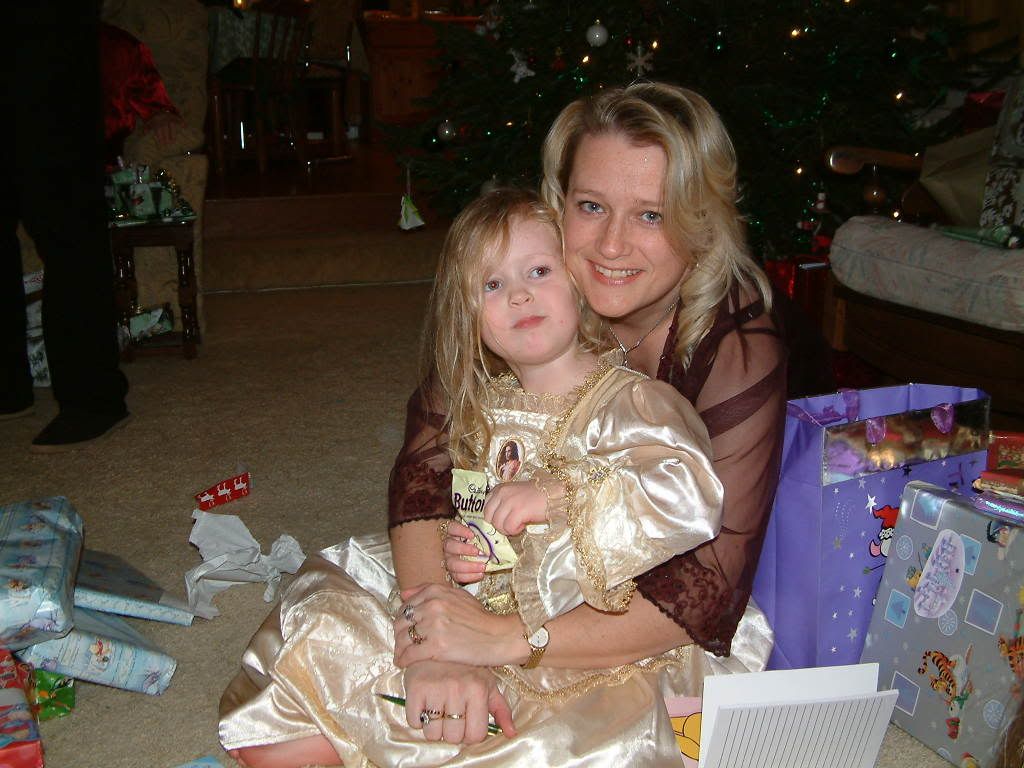 Welcome to 2008!

This is a photo of myself with my daughter opening her presents on Christmas Day afternoon. She opens whilst I write down from whom all the presents came... as long as I can keep up!
The other photograph is obviously of our Christmas Pudding, made by my sister (especially without orange peel or cherries - cos I don't like them - bless her - thanks Troy!!).
I particularly like the photo for it's serene properties. The quiet blue flame lapping around the base of the pudding. Almost looking as cool as dry ice and belying the heat of the flame.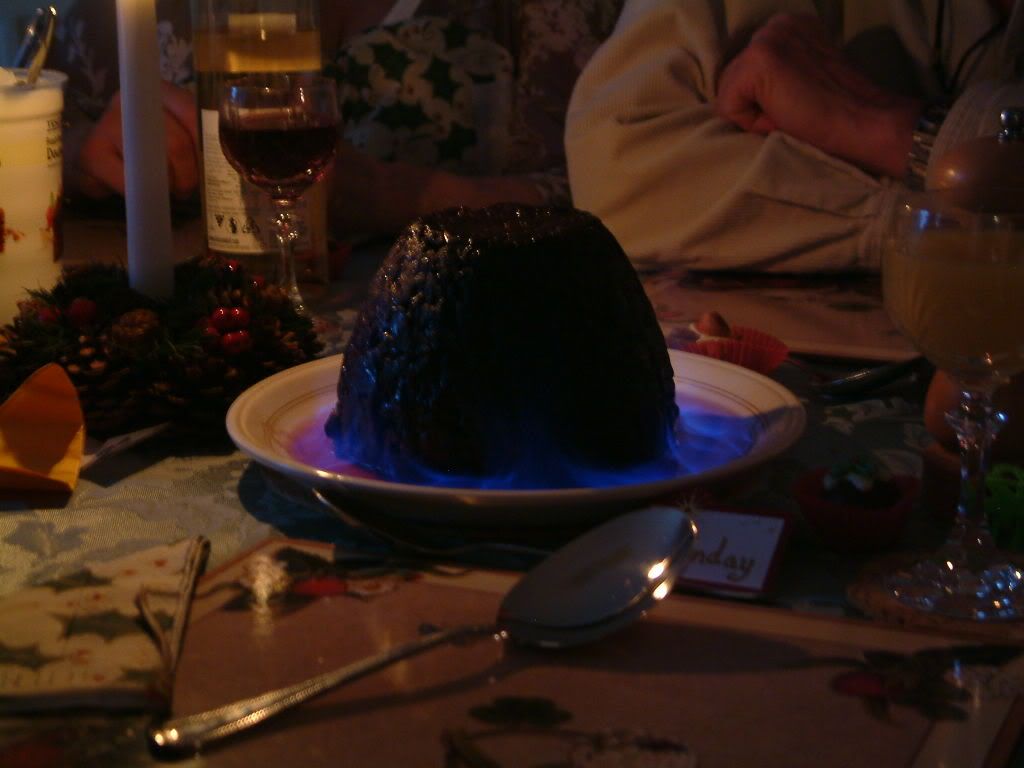 Well basically, we are now into the "after or post-Christmas" marathon of winter wet, cold and dark! Dreary times... however, Since I have found scrapbooking (and I used to do this with other crafts too) the long nights inside mean that I have a darn good excuse for scrapbooking all those photos I have just taken, OR I can scrap some more summery, warm photos if feeling a little bored of the winter blues.

If you are digi scrapping, now is the time to get hold of your templates and "quickpages" or go buy a couple and really churn out those layouts... do a couple in the next week or so and get them off to the family either electronically or by "snail mail" to the technophobic members! LOL!